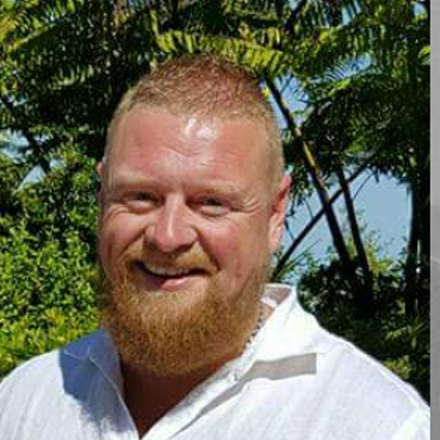 Stuart 
Stuart Hindley is our founding director and lead trainer / assessor. 
Stuart moved to New Zealand from England in 2006 he has lived and visited all over New Zealand.
After working for a training organisation and training in lots of others, Stuart founded Major Oak to ensure that people get the engaging and relevant assessing or training they deserve and not the "bums on seats"  philosophy style of training or assessing.
Just like the acorn to the Major Oak, Stuart progressed from worker to senior management and now business director, Stuart prides himself and the business on being able to communicate at all levels of the business structure and client base.
As a hands-on professional Stuart has worked around the world as a heavy vehicle / machinery technician covering land and sea applications with the only exceptions being Trains and planes he has a passion for all things mechanical and industrial.
Stuart is also very experienced in Cranes and Dogman operations and specialises in the heavy and high risk areas of assessing.
Stuart is also a seasoned hospitality / tourism facility manager and health and safety manager.
His Personal Qualifications include but not limited to:
National Certificate Health and Safety Management Level 4 

National Certificate Health and Safety co-ordination Level 3 

NZ Certificate Crane operations Level 3 

(Gantry, Mobile, Truck loader, Mini crawler, self erecting tower)

National Certificate in business management 

Fully qualified driving instructor 

Indigenous Studies: Australia and New Zealand 

Stuart just loves to use his hands on practical knowledge and experience to ensure that your training or assessing is fun practical and most of all relevant. 
Merritt
Merritt is the Managing Director and lead trainer / assessor for Major Oak Road Education Ltd (MORE).
Prior to becoming a driver trainer / assessor and taking up his role and partnership with Stuart and the Major Oak Group Merritt was very heavily involved in the transport and logistics industry from soft produce through to containers as well as area management for a large transport company.
Merritt has a wealth of experience in transport and logistics from starting out as a van driver to working through the heavy vehicle licences, he has extensive experience in the following vehicle combination
- Truck
- Truck + Trailer
- Sideloader / swinglift
- B-Trains
- Tractor Unit + Semi Trailers
- H-Permits for all of the above up to 50 tonne gvm

All with a variety of transmissions 

- Syncro Boxes
- Standard Manual
- Road Ranger
- 18-Speed
- 15-Speed
- Semi-Automatic
- Full Automatic
So it is fair to say that if it is road going there is a good chance Merritt has driven it and is well equipped to come and train / assess your needs.
Vanessa
Vanessa Hindley is Stuart's Wife (Full Time) and the company administrator part time.
Vanessa is primarily a rural Hospice nurse, she has a huge passion for helping people and ensuring that everyone is looked after in both her roles.
Vanessa is the unsung hero of Major Oak she keeps the bills paid and all the credit reporting in line to ensure there is a nice smooth transition from initial customer contact to completion of services.
As Major Oak continues to grow Vanessa will move more to a full time role within the business to both keep an eye on Stuart, Merritt and Grant but mainly to ensure that there is never a gap in quality.
Grant
Grant Letfus is an independent contractor originally coming from a Print Industry background having developed a business from four staff to 180 over a 30-year period. His "hands on" roles across all areas of the business from the shop floor to production, planning, sales, human resources and senior leadership, endorse a well- rounded understanding of business operations.
Grant and Stuart have worked closely for several years and continue to do so across all areas of the business.
His personal qualifications include:
National Certificate in Occupational Health and Safety (Workplace Safety) (Level 3)

National Certificate in Occupational Health and Safety (Coordination) (Level 4)

National Certificate in Business Administration

Qualifications in Competitive Manufacturing (CSP)

Qualifications in Manufacturing and Laundry operations
Training was always a major part of his business and Grant was involved in 1986 with the formation of the Industry Training Organizations (ITOs) developing training programs and has been an industry assessor, trainer and auditor since then.
On the sale of his business in 2010 Grant focused his skills full time on consultancy and training, working across various industries still with the ITOs on shop floor and apprentice training but specializing on the increasing need for Health and Safety management training and assessing.
He is especially passionate about Health and Safety and enthusiastically supports the new Health & Safety at Work Act 2015, recognizing both employee and employer participation is critical to ensure the philosophy that everybody should expect to come home safely after a day at work.